Today, all organizations have millions of structured and unstructured data that they must oganize effectively in order to assist in decision making.
Organizing all of this information in one centralized place requires expert staff to thoroughly analyze, organize, and transform that data, so that it is then presented to the organization's decision-makers in a visual way, thus revealing instant connections and opportunities. that might otherwise go unnoticed.
The dashboards can be viewed in any advanced visualization tool of the main SW manufacturers, such as Microsoft Power BI or Oracle Data Visualization, after loading and transforming the data using not only conventional commercial programs, such as Pentaho or ODI (Oracle Data Integrator), but also in Big Data environments using tools such as Spark, Cassandra or Kafka, to finally store them in the DataWareHouse designed specifically for this purpose.
DATA REPOSITORY





STAGING


VISUALIZATION TOOLS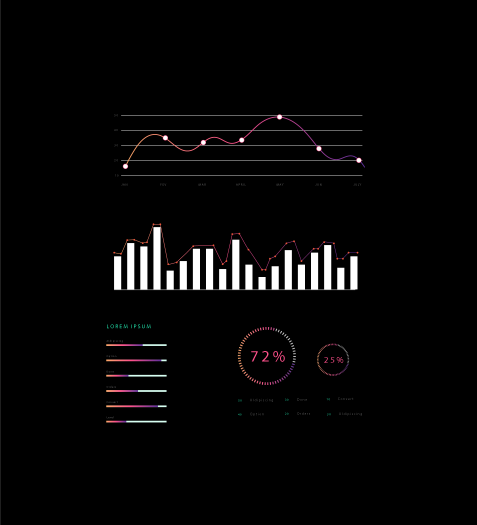 Use of interactive visualization tools and business intelligence capabilities in order to convert the data of the organization into useful information for decision-making.