PLAT
FORM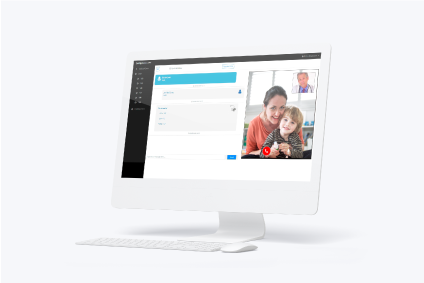 This software enables to centralize, view and quickly send the patient's clinical data. It provides an interactive Doctor/patient consultation, resulting in accurate patient's diagnosis and in the correct treatment. Information gathered from the medical devices are displayed on the Tablet, which is shown to the patient and shared with the remote doctors on their computer or tablet screen. The encounter can be streamed live with a remote doctor or the care giver can take the patient´s vital constants before gathering with the doctor. Furthermore, the participants can communicate via "secure" video, text messaging or voice and can share photographs, medical scripts, instructions, etc.

Cloud-based
Scalable, efficient and profitable.

Secure
Data & Communications fully securitized.

Customizable
Modularized and configurable for each case.